Reference Project
Sustainable production plant
for the food industry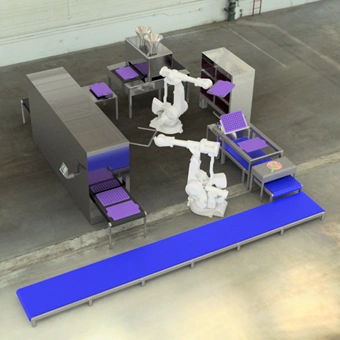 An international food manufacturer developed a new, vegan food product in its laboratory. It now wanted to industrialize this process and transfer it to mass production. Its priorities were sustainability, energy efficiency, high throughput, and a compact layout. For this reason, the producer did not want to install a standard plant, but a plant optimized for its processes and requirements. It was looking for a development partner who would provide it with the best possible support for the analysis, design, and specification of the new plant.

Thanks to many years of experience in process optimization and in the design, specification, and development of production machinery (including for the food industry) as well as the availability of all the required specialist disciplines, Helbling was able to evaluate different production technologies and organize the necessary function tests (internally and on site with suppliers) within a very short time.

Based on this preliminary work, the food manufacturer is now able to evaluate and optimize the mass production process and can then specify and procure the production plant together with Helbling.
Mass production with up to 30,000 units per hour
Guaranteed flexibility for different products and recipes
Fully automated production for 24/7 operation
Integration into upstream and downstream production plant
Hygienic design and customer-specific standards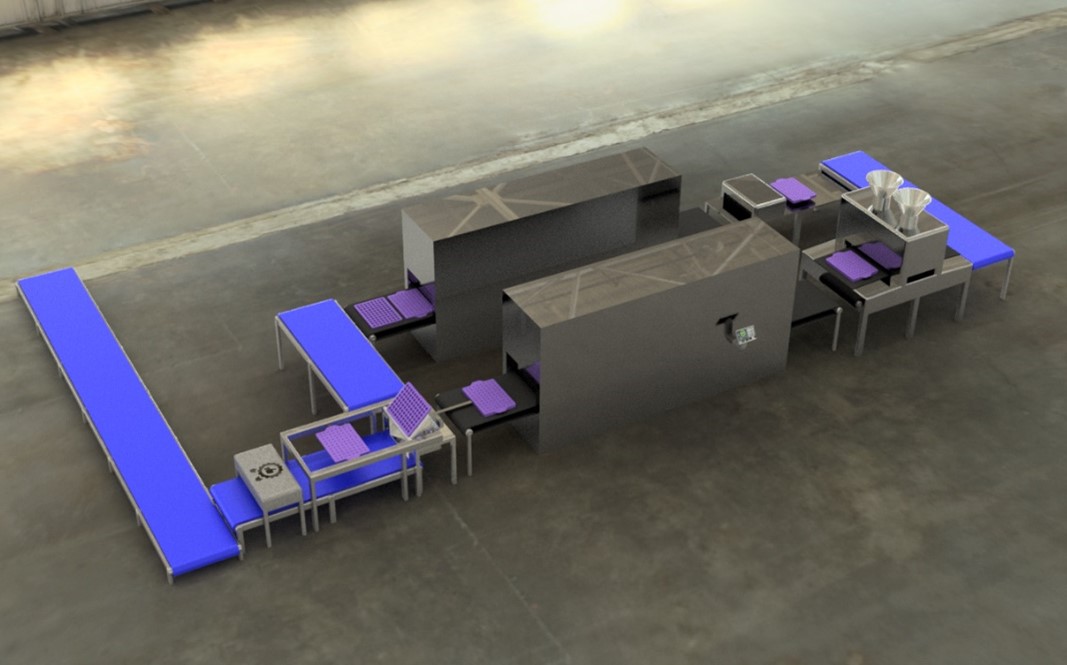 Our Contribution
Assembly and management of a specialist team
Analysis of the system and drafting of requirements
Systematic search for ideas for different production technologies
Evaluation of possible suppliers/partners for trials and process development
Carrying out of trials at Helbling
Organizing and supporting of trials with selected suppliers
Evaluation of results and prioritization for further development
Development of scalable concept variants of the production plant including layout, cycle time, and cost considerations
Drawing up of a comparative analysis with regard to sustainability based on a PCF analysis (Product Carbon Footprint Analysis)
Creation of a quality assurance, cleaning, and maintenance concept
Carrying out of a risk assessment for personal safety
Summarizing of the results and handover of the project to the customer for development of the mass production process for the food product
Outcome
The project goals were met in terms of sustainability, productivity and layout requirements
Throughput time of this first project phase in only 6 weeks Foundations laid for the sustainable, efficient and economical production of the new food
New, still unknown production technologies introduced at the food manufacturer and the necessary partner companies identified