Reference Project
Vertera 6G – Next-generation Cash Recycler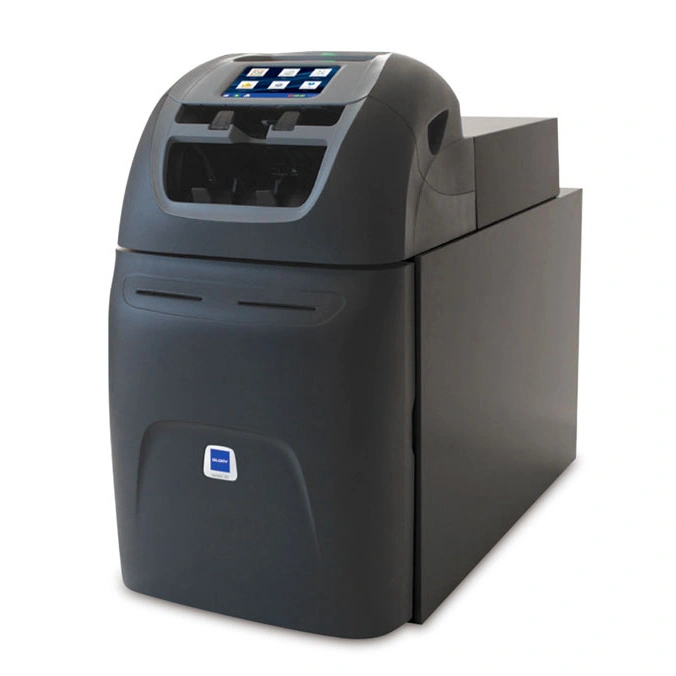 The Vertera 6G cash recycler from Glory Global Solutions represents the state of the art in automated cash recycling. It offers new and improved features, particularly in terms of storage capacity and space requirements. Helbling developed the entire mechanical system for the banknote storage unit, from the preliminary project phase through to the pilot series. The sixth generation of the Vertera cash recycler needed to be developed on a very tight schedule and was focused on three goals: cutting manufacturing costs, boosting the banknote storage capacity and installing all of the features in a smaller space. These changes were not to come at the expense of reliable system performance, however. To solve this task, Helbling drew on its extensive experience both in the area of general device development and the development of systems that process and transport non-rigid elements, such as paper or cardboard. At the same time, Helbling contributed the know-how it had amassed through countless projects on ways to significantly reduce product costs.

Deposits and withdrawals
Up to 600 banknotes per roll
Up to seven notes per second (withdrawals)
Banknote length: 100 - 185 mm
Banknote width: 55 - 99 mm
Banknote thickness: 0.06 - 0.18 mm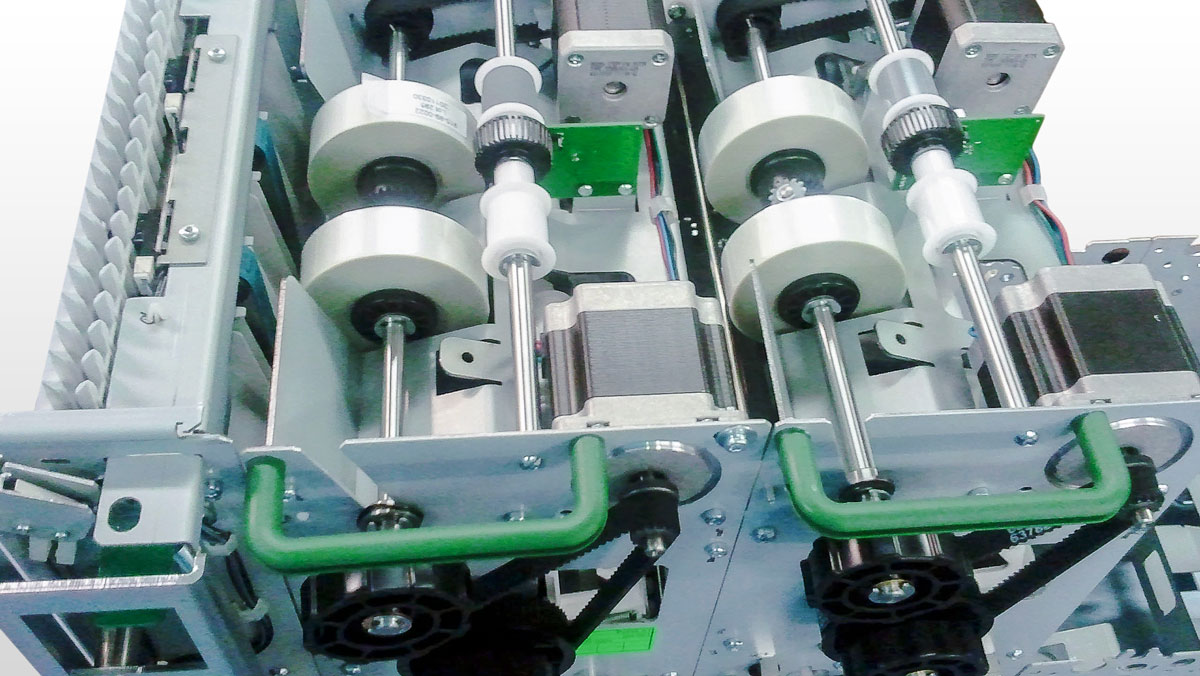 Our Contribution
Market evaluation and definition of product strategy and product requirements
Identifying cost targets and drafting rough concept with product images
Generating new ideas in idea catalogues and developing functional units and modules
Cost estimates and risk analysis
Detailed development of prototype 1 of storage module with development of functional models including testing, prototype design, updated cost estimates and risk analyses, prototype procurement and commissioning and testing
Clarification with suppliers in Asia
Producing production documentation and assistance with prototype procurement
Intensive partly-automated testing
Developing pilot series with tool-friendly design of plastic and thin sheet metal components in cooperation with suppliers in Asia and Europe
Preparing production and assembly documents, and support with commissioning of the pilot series.
Assistance with engineering tests and ergonomics review of control units
Assistance with test phase of pilot series
Outcome
The industry website ATMmarketplace.com featured a report detailing the product's various advantages entitled «Vertera 6G: big things in a small(ish) package».