Insight
Decarbonization requires a multidisciplinary approach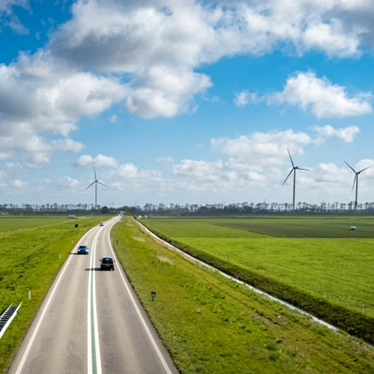 August 2023

Decarbonization is one of the most important challenges of our time to enable a sustainable and livable future. It requires a transition to renewable energies and energy sources as well as the reduction of greenhouse gas emissions, especially in the mobility sector. However, implementing decarbonization projects is very complex. They require a multidisciplinary approach, as the relevant topics of energy, mobility, infrastructure, and comfort are both demanding in themselves and mutually influential. Helbling provides a wide range of decarbonization services. These involve projects with the aim of saving energy in production and operation as well as planning and implementing future-oriented technological adaptations. An essential part of the work is the conceptual and advisory support of the decisive bodies at political and economic levels.
Successful decarbonization projects help mitigate environmental impact and improve quality of life. They also create new economic opportunities. The mobility sector in particular is addressed here. In 2021, transportation was responsible for 38 percent of Switzerland's CO2 emissions - not including international air freight. For companies, the implementation of decarbonization is complicated by a number of hurdles, as the projects are characterized by a high degree of complexity, with numerous interdependencies having to be considered.
Helbling has been supporting clients' decarbonization projects for years. With numerous experts, the complex issues are approached holistically and are conclusively answered with a view to the interdisciplinary interrelationships. Various teams and locations work together for this purpose.
Decarbonization takes place along the entire causal chain
In general, four approaches can be identified.
(i) With decarbonization efforts, analysis starts at the beginning of the causal chain with the reduction of energy demand. The goal here is to avoid releasing CO2 in the first place. One specific example is the electrification of equipment and vehicles that were previously equipped with combustion engines.
(ii) If full electrification is not possible, a reduction in greenhouse gas emissions can be achieved through partial electrification, hybridization, an increase in efficiency, or the use of biogenic fuels.
(iii) If the possibilities here are also used up, CO2 extraction from exhaust gases is an option. This is used, for example, in gas-fired power plants.
(iv) As a final option, technology for CO2 recovery from ambient air is gradually being developed and scaled up.
Helbling is active in all four areas and has been able to gather experience over the years. The ecodesign approach is central to this, ensuring that the ecological footprint of a product is already taken into account and minimized during the development phase. Life cycle assessments enable a systematic analysis of the environmental footprint of existing or new products and services. Both are firmly established at Helbling, as it is not only the energy and resource requirements in production that are important. Often the biggest lever for reducing energy consumption is in the operation of a product. This can be seen, for example, in products used billions of times in consumer electronics or vehicles.
Three important focal points of decarbonization projects in the field of mobility are highlighted below. They define the field and shed light on Helbling's approach.
1. Energy-efficient drives in the mobility sector
When it comes to the use of energy in the transport sector, the focus is often on the development of vehicles with alternative drive trains that use renewable energies. Prominent examples with Helbling's involvement are hydrogen or battery-electric drives. These are used for rail as well as road and special vehicles.
As a first step, it is advisable in any case to evaluate the possible energy sources in a technology-neutral way. Particular attention should be paid to comparability. With regard to vehicles, for example, an analysis of the tank-to-wheel efficiency provides clarity; i.e., the chain of effects from the energy stored chemically in the vehicle fuel or electrically in the vehicle battery to its conversion into kinetic energy. We can only obtain a complete picture and a basis for a decision on deployment by consulting other reference values such as energy density, price, and technology maturity.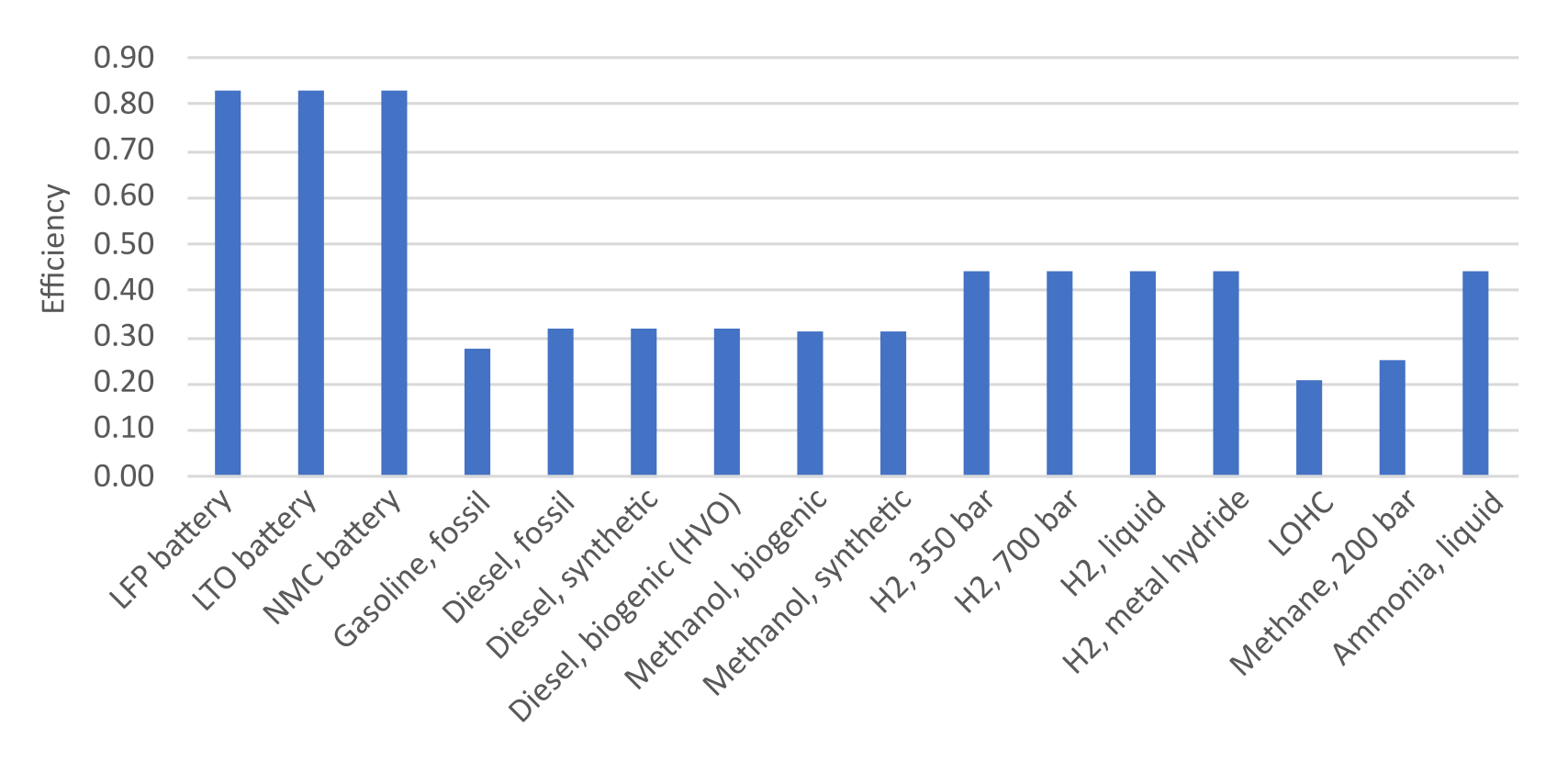 2. Value chain around electromobility
Due to the high energy efficiency of electric drive systems shown in Figure 1, electromobility is currently experiencing a significant upswing. This raises questions among transport service providers and vehicle manufacturers about new mobility services and the necessary framework conditions. Projects involving the planning and implementation of a suitable charging infrastructure play a key role in this regard, requiring both technical and economic know-how. Key issues are the selection of suitable charging stations, location planning, network integration, and the development of charging infrastructure strategies that are coordinated with the energy sources on the vehicle side.
While fresh concept ideas can be realized for new acquisitions, the conversion of existing vehicles powered by diesel or petrol to an alternative type of drive train is particularly worthwhile for cost-intensive special vehicles. Helbing has realized numerous projects for these tasks and has always provided a holistic system view.
3. Recovery of CO2
Full commitment is required to meet the immense challenge of decarbonization. This also applies to applications that cannot be operated electrically or with synthetic or biogenic fuels in the near future. In these cases, CO2 recovery is possible. Helbling is also working intensively on projects in this context.
Technologically speaking, recovery from exhaust gas is more efficient than recovery from ambient air due to the higher CO2 concentration. In addition, the recovery process shown schematically in Figure 2 is dependent on thermal energy, which can also be extracted from the usually high-temperature exhaust gas.

Summary: Helbling meets complexity with experience and multidisciplinarity
The complexity of decarbonization is due to the high dependency of different aspects such as technical feasibility, requirements regarding infrastructure, costs, process steps, and their fine-tuning. Close cooperation between different disciplines such as process technology, thermodynamics, fluid simulation, mechanics, electronics, and software is absolutely essential for successful implementation. Helbling can draw on experts in these fields and bring experience in project management and systems engineering to the table as a holistic approach is needed for the implementation of decarbonization.
Author: Simon Müller, David Stadler
Main Image: Unsplash