Reference project
COMS® One - a portable medical device for treating chronic wounds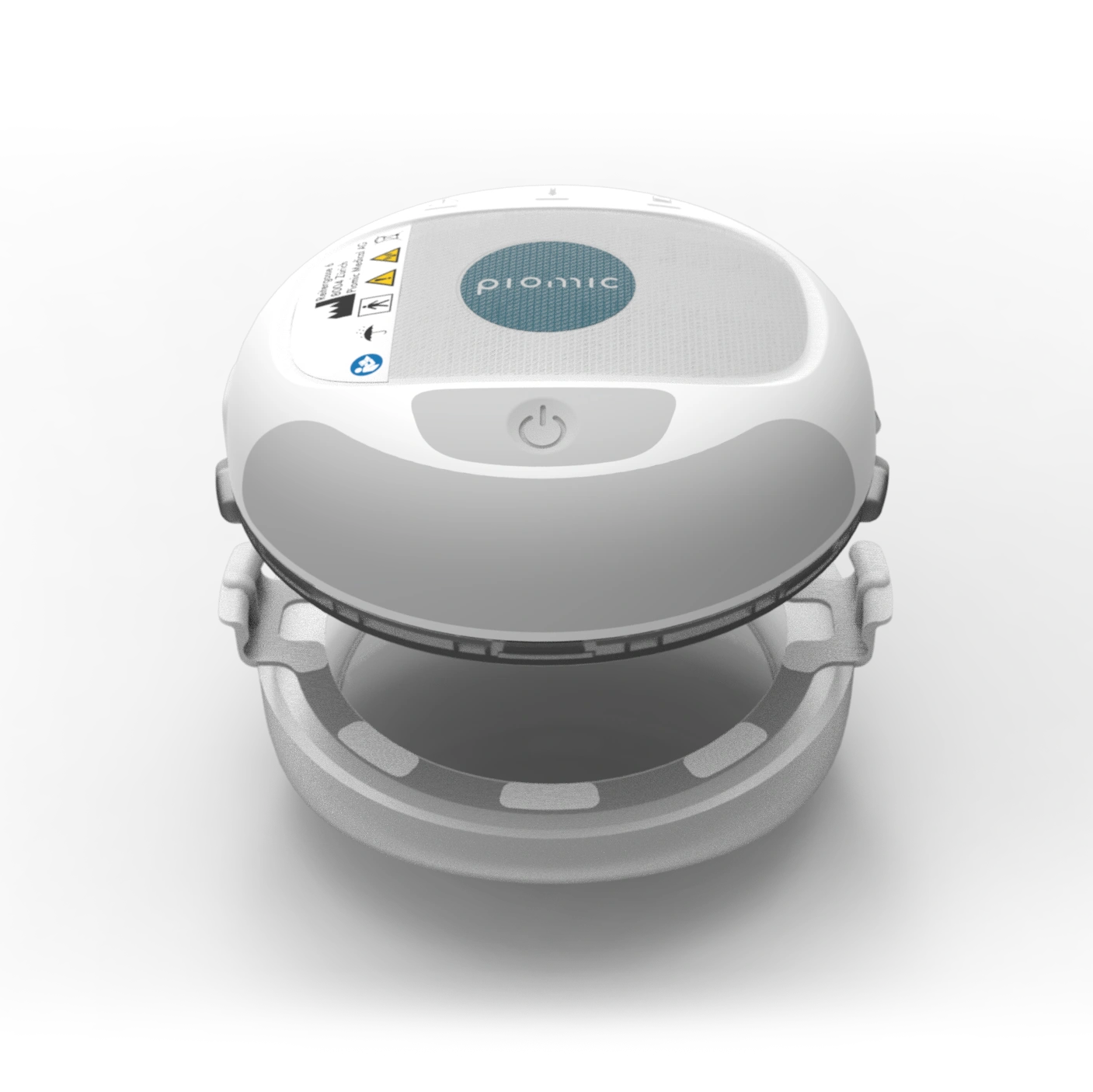 To the website
Piomic Medical AG has developed COMS® technology, which promotes wound healing through combined optical and magnetic stimulation.

Piomic appointed Helbling at an early stage in the process to come up with a product vision and then design and develop a portable, easy-to-use and hand-operated medical device (Class IIa).
High output therapy LEDs and dedicated wound coil
Waterproof (IP44-tested) USB-C interface for charging and as a service interface
Elastomeric gripping surfaces for better haptics
Treatment progress indicator
User-friendly interface for sterile disposable
For use in outpatient settings or at home with trained personnel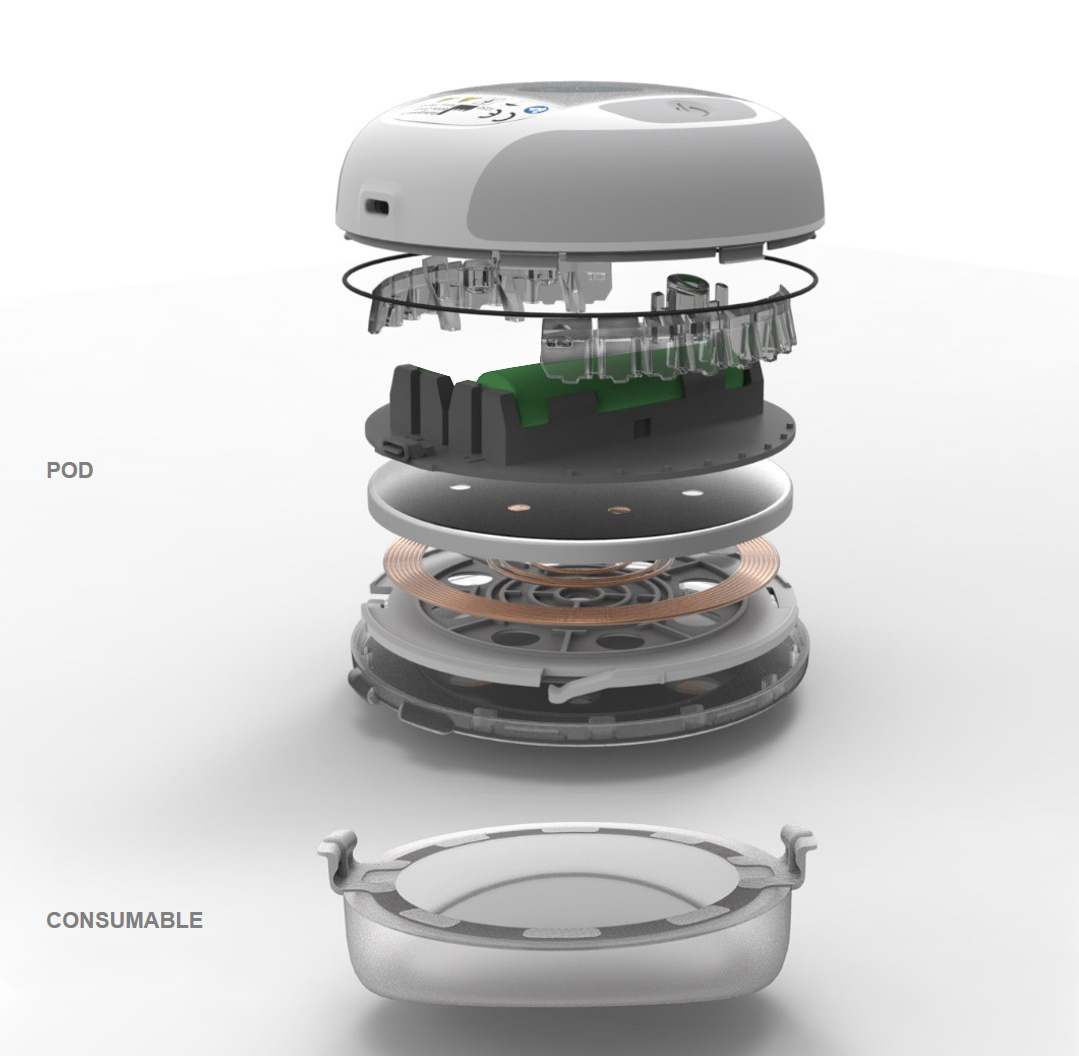 Our Contribution
Develop and implement product visions
Jointly work on and refine design input, including usability specifications (requirements/usability engineering)
Electromagnetic emission simulations, energy calculations and empirical determination of thermal behaviour
System and software risk assessments, including implementing, tracking and reviewing the resulting risk mitigation
Production-focused construction and configuration of all components in accordance with IEC 60601-1 and other applicable standards
Implement, integrate and verify embedded software in accordance with IEC 62304
Plan and implement verification and control of respective design changes
Outcome

The product visions created helped the customer flesh out their business plan and hold a successful seed financing round.

Helbling implemented a highly integrated, compact, and waterproof device design with minimal installation effort. It achieved this by closely cooperating with the customer and manufacturer.

The technical documentation for EU registration and proof of conformity has been prepared and is assisting the customer in the certification process.

Piomic is one of the winners of the W.A. De Vigier Startup Award 2019 with its COMS® One product. Piomic was also selected for the European Commission's "SME Instrument" and funded under grant agreement no. 886276 from the European Union's "Horizon 2020" research and innovation program.