Construction and construction suppliers
Successful sale of a Swiss engineering company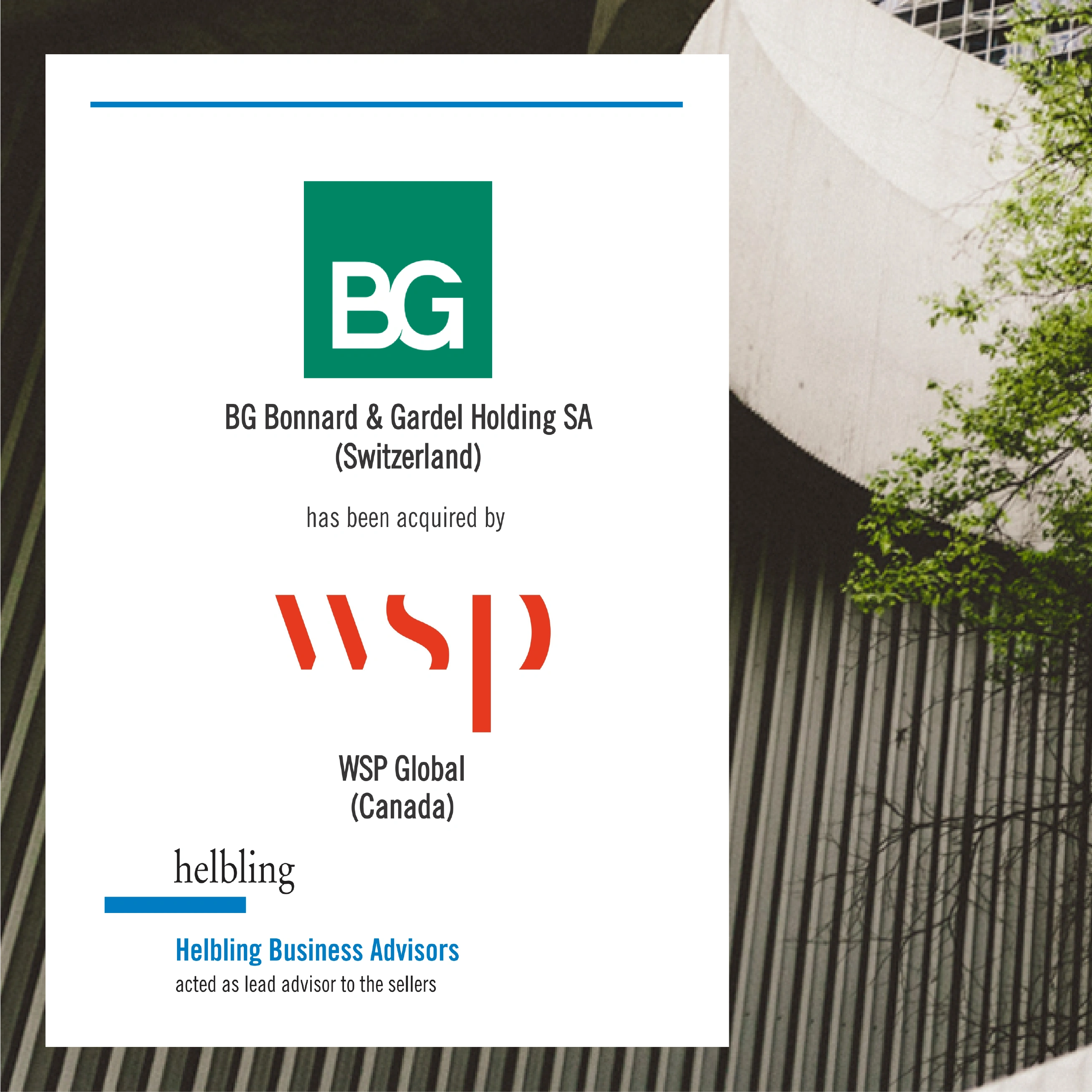 We have appointed BG Bonnard & Gardel Holding AG as M&A Lead Advisor in the sale process to the Canadian WSP Group.
Services
Preparation of the company, which is owned by over 300 employees, for an efficient sales process

Selective approach of selected interested parties

Financial optimization and valuation of the company

Supporting the owners throughout the entire sales process

Stakeholder management towards the shareholders during the process

Accompanying and leading the negotiations
Result / Success
The merger with BG combines WSP's and BG's competencies in key sectors with significant growth opportunities such as building construction, environment, renewable energy, water and industry.
The acquisition by WSP strengthens BG's position in its traditional markets. BG's customers will benefit from an even broader range of services and BG's employees from the advantages of being part of a global group. This will create further opportunities for growth and development for BG and, even more so, for its employees.