plastics processing
Sale as part of succession solution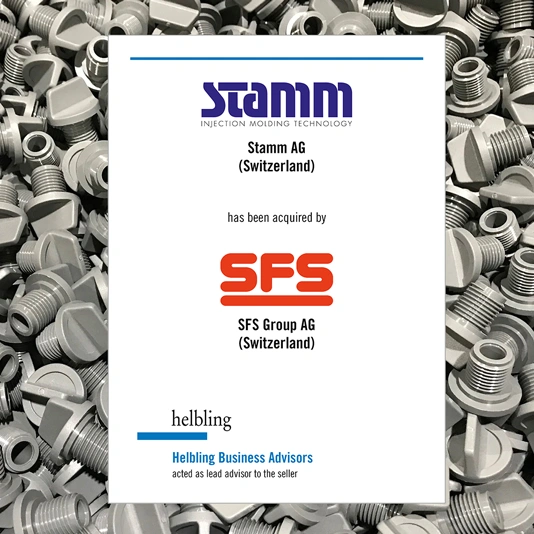 We assisted the owner of Stamm AG in the sale of the company to the SFS Group as part of his succession plan.
Services


Expertise in succession planning for medium-sized companies and M&A transactions with international industrial groups


Industry know-how and network due to various transactions and mandates in the plastics injection molding industry


Result / Success

With this acquisition, the SFS Group strengthens and complements its competence in the field of micro injection molding technology. Stamm AG is a preferred development and production partner and pursues a very similar business model to SFS Group.