reference project
Perfect climate from the Cloud!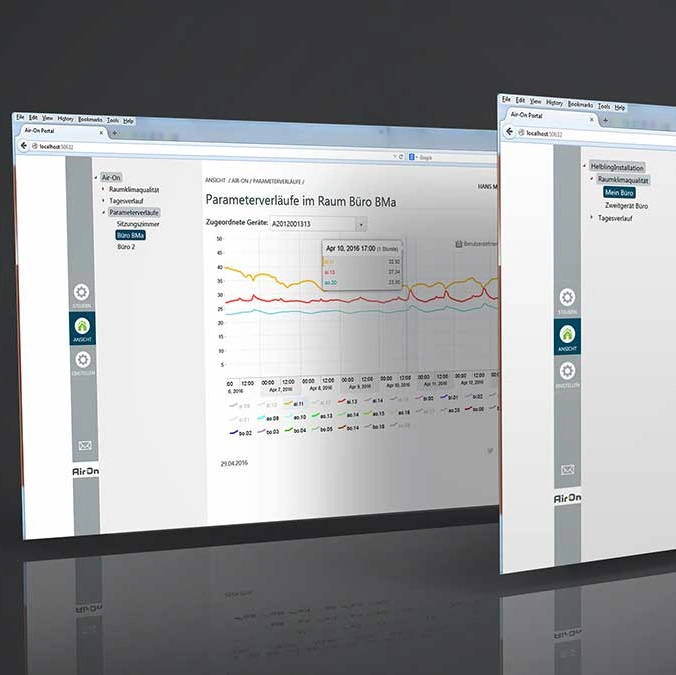 The innovative Air-On® room air-conditioning unit from the company of the same name combines heating, air-conditioning, ventilation, humidification, dehumidification and air purification functions with state-of-the-art IT. As a result, the unit is able to quickly satisfy the customer's specific needs while creating a healthy climate in every room based on individual requirements. Innovation partner Helbling has provided the development project with its expertise in the Internet of Things, cloud computing and data analytics.

Upgrading the Air-On® room air-conditioning unit using state-of-the-art information technology simultaneously achieved several objectives: An innovative and complex control unit monitors and activates numerous sensors and actuators to regulate the supply and exhaust air, heat flow, humidification and dehumidification. (In addition to the temperature and air humidity, the unit also measures the oxygen content and fine dust pollution.) The user benefits from intuitive operation via a mobile app that is compatible with currently available devices such as iPhones, iPads and Android devices. Furthermore, the devices must be networked via the Internet to simplify and optimize the business processes at Air-On, such as device installation, remote maintenance, servicing, fault analysis and the installation of software updates. Achieving this objective required the development of a web application that was easy to operate and provided service personnel with optimal assistance. Finally, data from the individual devices are continuously uploaded to an application service in the Cloud so that Air-On service or the end customer are able to detect any errors or deviations well in advance. Needless to say that the development of all these functions required close collaboration between Helbling and the specialists at Air-On.
Cloud technologies and mobile app for operation
Wireless networking of devices (Internet of Things)
Complex control and management technology
Scalable and modular software architecture
Data analytics as basis for predictive maintenance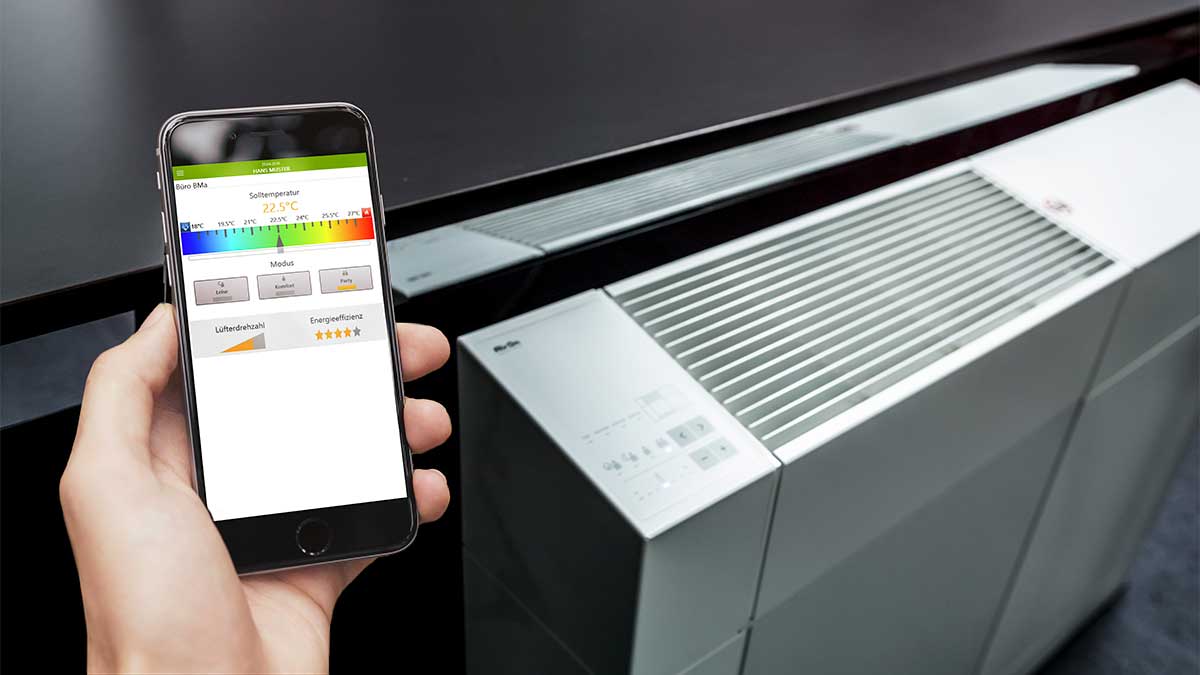 Our Contribution


Developing embedded software for device control and management


Implementing communication concept for wireless networking of devices with the internet


Implementing mobile app for final user and a web app for service of Air-On


Developing a cloud app for saving and analysing device data (predictive maintenance)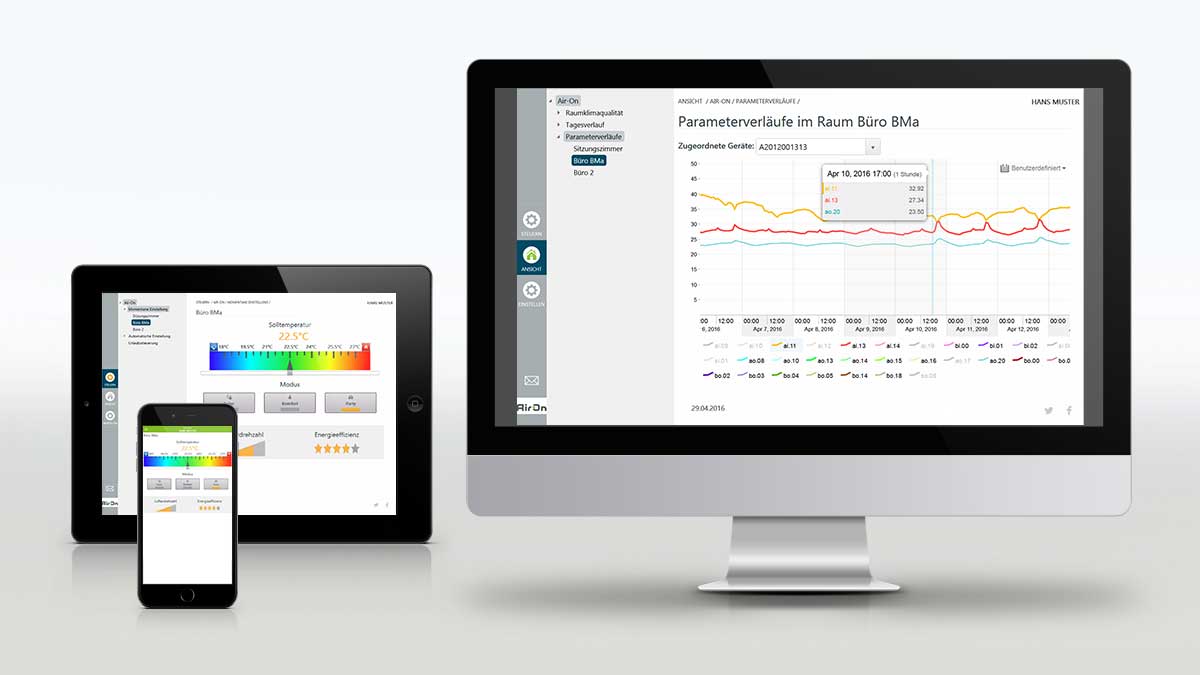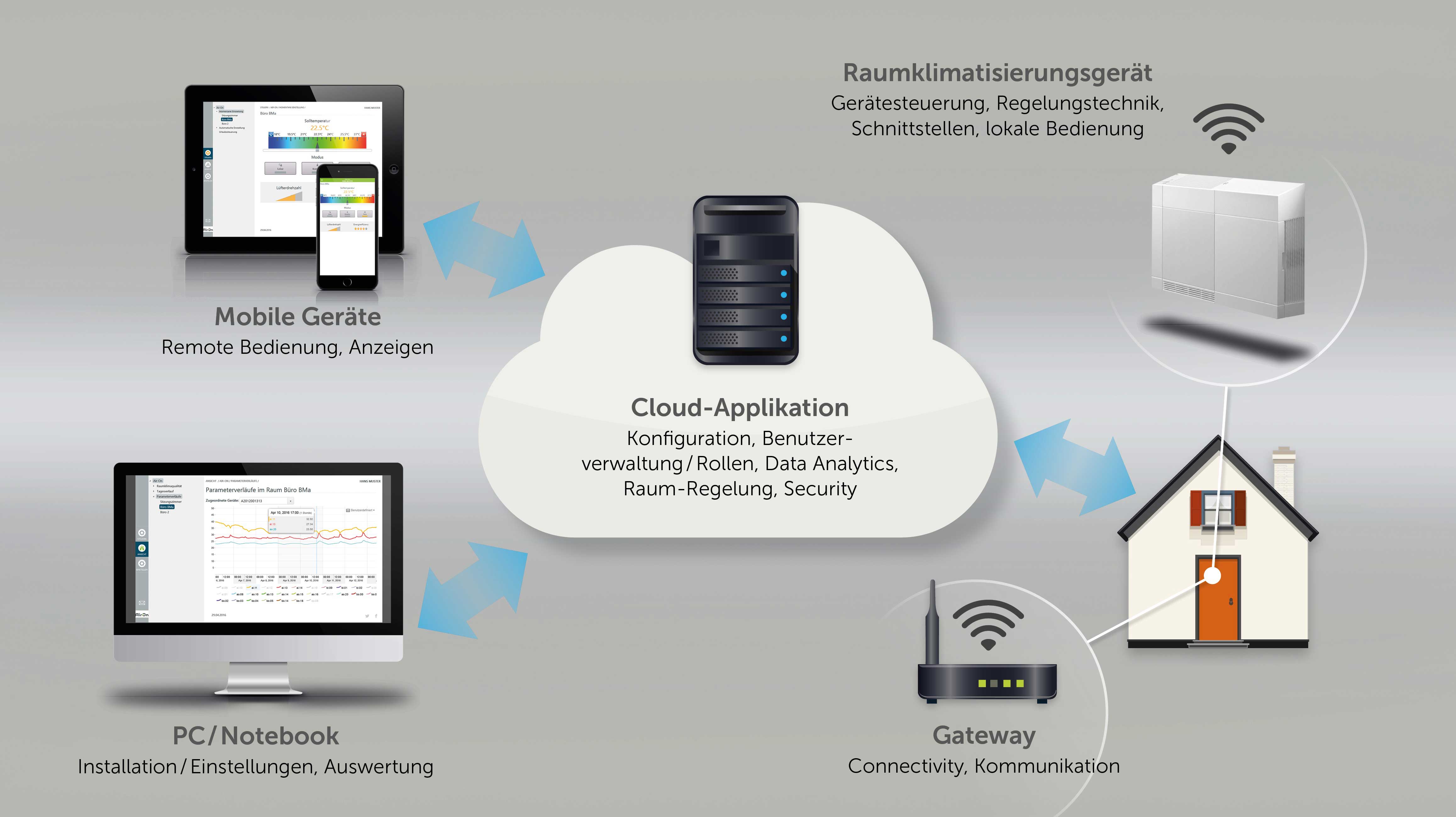 Outcome

The multi-functional Air-On® room air-conditioning unit combines the heating, ventilation and air-conditioning expertise of Air-On with state-of-the-art software development technology. It thus generates a perfect indoor climate with minimal energy consumption while simultaneously keeping interactions between the user and unit to a minimum. The networking of the building infrastructure creates added value not only for the end customer, but also the environment. In addition, the Cloud connection simplifies the work of technicians and optimizes the processes carried out by the unit manufacturer