Project
ANM T30 CR – Tinnitus Treatment Device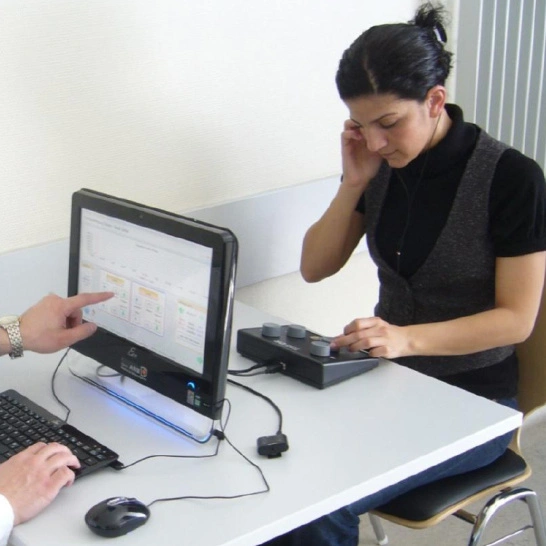 The ANM T30 CR Neurostimulator is the first device developed for treating tinnitus, an ailment that affects 5 to 10 percent of the population to varying degrees. Helbling developed the system from the ground up based on the findings of scientific research conducted on a medical procedure. Comprising a doctor's console and a portable acoustic stimulator, the system uses medical headphones to deliver therapeutic tones that are customized to meet the specific needs of each patient. Prof. Peter A. Tass, a doctor, mathematician and physicist of the Forschungszentrum Jülich research center, worked together with his team to develop a complex mathematical stimulation algorithm for treating tinnitus. This patented algorithm is called Coordinated Reset (CR) and calculates an individual sequence of therapeutic tones for each patient. The procedure itself is called Acoustic CR Neuromodulation. ANM Adaptive Neuromodulation GmbH was founded to facilitate the transfer of this technology from basic research to practical applications. The company then commissioned Helbling to develop a marketable product as quickly as possible. Helbling has amassed many years of experience in the development of portable, low-power medical products such as insulin pumps and special implants. It also has the necessary resources to guarantee a short time to market.
Tinnitus treatment based on an adaptive neuromodulation algorithm
Six hours of autonomous operation thanks to the system's low-power design
Calibrated output volume (80 dB(A), 115 dB(A) hardware limit)
Output frequency between 70 Hz and 13 kHz
Dynamic range of 80 dB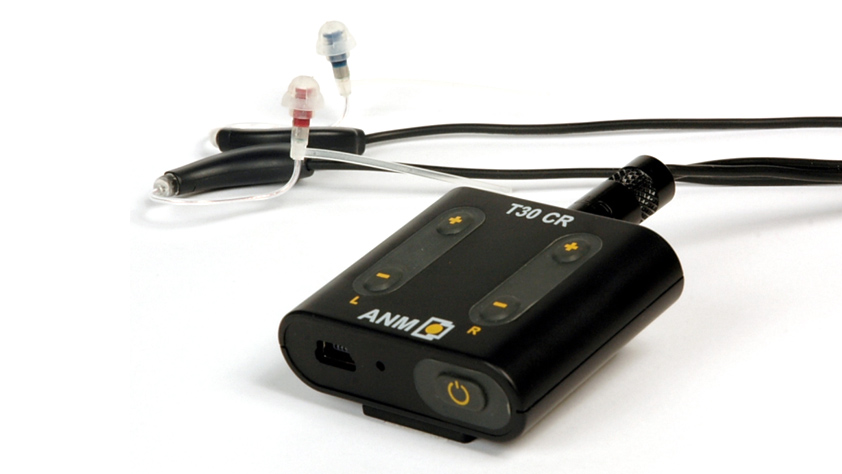 Our Contribution


Support from a product idea based on a medical procedure through to series production of a marketable device that meets international clinical standards


Pilot study for defining product requirements


Developing the decision-making basis for choosing product technology


The product is developed in close collaboration with the customer and the selected production partners


Parallel preparation of medtech documentation for the design history, build history, risk management and usability engineering in accordance with the ISO 13485, ISO 14971, ISO 62366 and ISO 62304 standards.


Developing a doctor's console for programming


Optimal transition from development to production through support in industrialization and preparation for series production


Outcome

Tests and studies have shown that Acoustic CR Neuromodulation reduces tinnitus symptoms in seven out of ten cases.

The ANM T30 CR received CE marking and EU market approval in February 2010.

The ANM T30 CR is now being used to treat more than 2,000 patients across Europe.