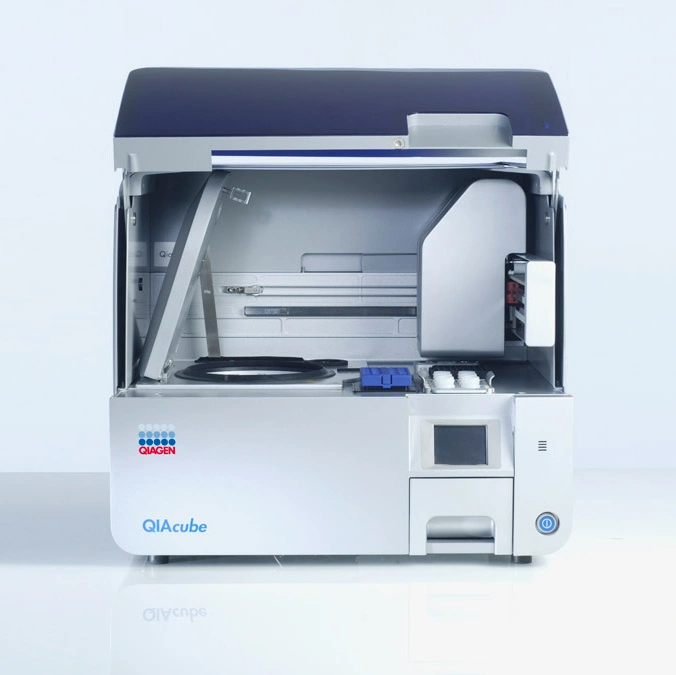 Scientists used to require several pieces of equipment and a multi-step process to purify biomolecules like nucleic acids or proteins. Nowadays, the QIAcube does it all automatically – in one square meter of space. Helbling developed this device for and in collaboration with QIAGEN, from the initial idea through to series production.
QIAGEN wanted to bring a device to market as swiftly as possible that could automatically purify protein or nucleic acid samples in QIAGEN's proven spin columns rather than using the current manual process. Automated systems such as this would not only boost laboratories' productivity but also improve the reproducibility and reliability of test results. Additionally, the automated system needed to be compact and easy enough to operate that even smaller labs could make efficient use of it. Since the internal R&D department was working to capacity on the development of another device platform, QIAGEN was looking for an external development partner with the necessary know-how: from mechanics, electronics and software all the way to liquid handling. On the basis of these criteria, QIAGEN chose Helbling and thus to continue the successful collaboration which had already begun many years before.
Key modules:
Liquid handling module (syringe)
Gripper module
XYZ handling unit
Centrifuge
Heated shaker
Sensors for in-process controls
HMI with touch screen
Automation of the existing QIAGEN spin columns
Automation solution for 1 to 12 samples
Throughput of 96 different samples per day
Fully automatic solution
Same or better results and processing time compared to manual processing of spin columns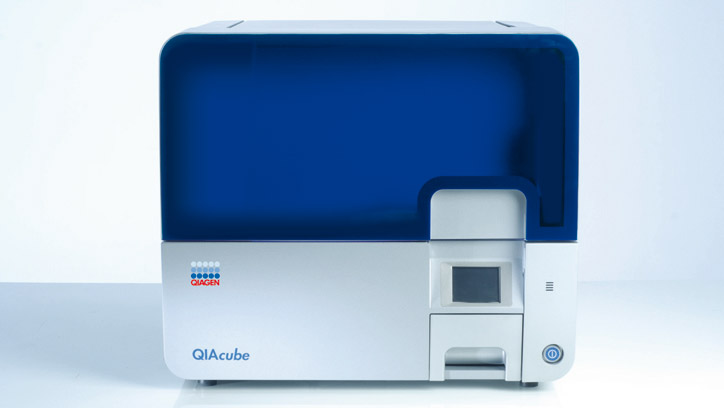 Our Contribution


Development in close cooperation with QIAGEN application department and customer's standardized approach (SOP) to ISO 13485


Performing system verification


Drafting touch sample for various modules


Implementing innovative centrifuge technology instead of alternative positive pressure technology


Integrating all device functions in a model in concept phase


Comprehensive laboratory tests


Supplying design data for rapid prototyping


Prototype testing


Assisting with technical questions in production of pilot series


Outcome

In 2007, at the QIAcube's very first public presentation at "LabAutomation", the world's largest trade show for laboratory technologies in Palm Springs (USA), QIAGEN's QIAcube was presented with the industry's most important innovation prize: the New Product Award (NPA) from the Association for Laboratory Automation (ALA).

Also in 2007, QIAGEN received the Red Dot Award in the "Product Design" category for its QIAcube. The jury praised the QIAcube's innovative strength, functionality, processing quality and ergonomics.

Overall, the QIAcube led to the attainment of numerous new patents for QIAGEN.